The opening of the second co-branded Kcell and Samsung store took place in Shymkent
The store is located in Shymkent Plaza shopping center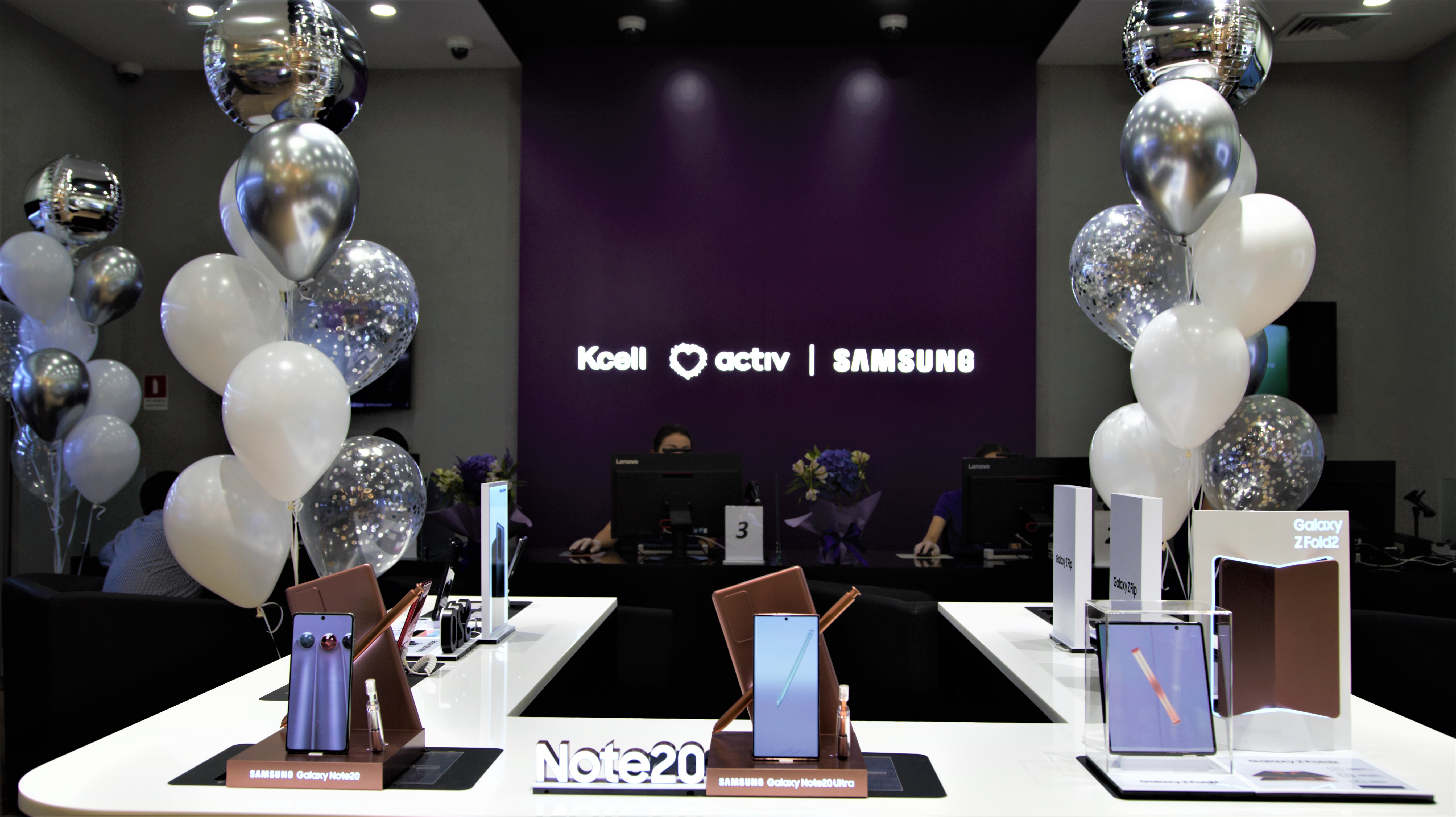 On September 18, the official opening of the second co-branded Kcell/activ|Samsung store took place. The store is located in Shymkent city, in Shymkent Plaza shopping center. In this space, a wide range of Samsung smartphones is presented under "Contract Phone" promotion and at full price. In addition, Kcell and activ subscribers can get a full-fledged service for communication services.
The first customers received gifts from Samsung in honor of the opening.
In the new co-branded Kcell and Samsung store, visitors can learn from consultants about the advantages of different Samsung smartphone models and the contract offer, test them there before buying and get a full range of standard services, such as activation of number, tariff selection, balance top-up, etc.
"At the end of last year, we opened our first joint store with Samsung in Almaty. Our partnership did not stop there, and now we open the second such exclusive store only in Shymkent city. It was not by chance that we chose the southern metropolis. Shymkent is a developing city with a million-plus population, where a lot of our loyal subscribers live. We believe that true adherents of Samsung, Kcell/activ brands will like our store", noted Kcell.
For five years now, an exclusive retail chain of Kcell/activ stores has been successfully operating in Kazakhstan, which is very popular throughout Kazakhstan. Last year, the chain expanded with the first exclusive co-branded Kcell/activ|Samsung store in Almaty. Now the fans of Samsung brand in Shymkent also have the opportunity to purchase a smartphone with included mobile services package in the second co-branded retail space.