Samsung Galaxy A50
Samsung Galaxy A50
The screen to see more of the world
The display covers the phone edge to edge for a phone that is nearly bezel-less.
Promo period: 21.05.2019 — 31.05.2019
Where to buy?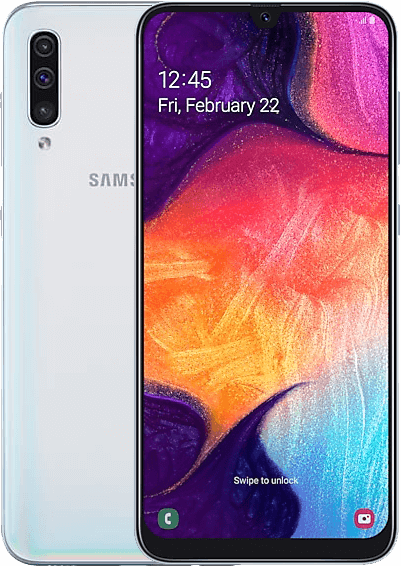 Grand Galaxymania is for people who love gifts.
This special seasonal promo is time for connoisseurs of new technologies and valuable prizes!
Buy the best on its category Samsung Galaxy А50 from May 6th to 30th, log in on the web-site
and win a dream gift!
50 Galaxy Watch Active smart-watches, 50 Galaxy Buds wireless earphones, 50 Galaxy Fit е Fitness-assistants, 50 firm cover — books and 50 gradient covers of Galaxy are waiting for their fortunate winners!
Please find more detailed information on samsung.com

Choose activ Contract and get profitable installments + monthly package of services!
64 GB
10000
× 12 mo
+ PREPAYMENT 0
MONTHLY SERVICE PACK

12GB

80 min

onnet
128 GB
11360
× 12 mo
+ PREPAYMENT 0
MONTHLY SERVICE PACK

12GB

80 min

onnet