Virtual Consultant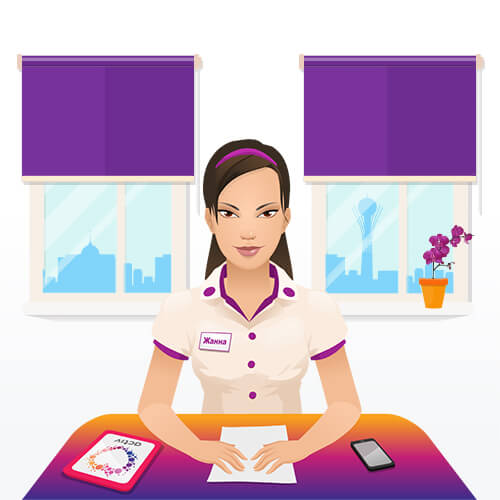 Hi! My name is Zhanna and I will gladly answer your questions about our services!
If you have any problems using activ services or need more information about services, promotions, tariffs, you can ask me.
If you are can't find the information you are looking for on our website - I will provide you a link to the right page.
But your question relates to your personal data, like your account balance or tariff you are using, you should contract our customer service center.
If you don't feel comfortable talking with me I can put you through to our online customer support team!
So, how can I help you?
I am always available on the right side of the site! :)